John Deere AB43 Bale Spears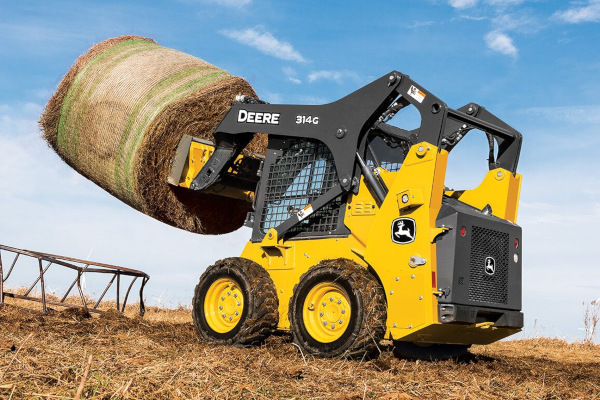 Double tap to zoom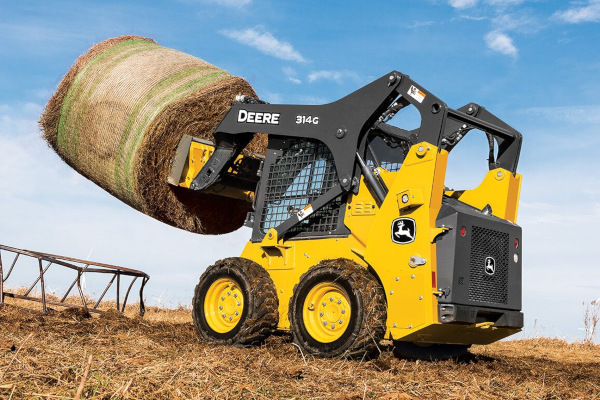 Features
Offering optimal rigidity and capacity, these new John Deere bale spears are built for a long working life and designed for the loading, carrying, and stacking of baled organic materials typically used for livestock feed and bedding in agricultural applications.
Round bale spears are replaceable and come in three different configurations of single, dual, or triple to help match numerous bale-handling applications.
Low-profile design provides unrestricted visibility to the bale spear and tine tips.
Square bale tines are retained with bolts and round bale tines are retained with cross-bolts, making both styles easy to replace.
Quick-Tatch mounting provides quick and easy hookup and removal.
Specifications
Model
AB43
Description
Triple Bale
Capacity* at
Load Center
1814 kg (4,000 lb.)
at 0.61 m (24 in.)
Width
1.42 m (56.00 in.)
Height
0.62 m (24.25 in.)
Length
1.33 m (52.25 in.)
Spear Length
1.24 m (49.00 in.)
Weight
102 kg (225 lb.)
Vehicle
Compatibility
312GR, 314G, 316GR,
318G, 320E, 324E,
330G, and 332G Skid
Steers; 317G, 323E,
331G, and 333G CTLs;
204K, 244K-II, 304K,
324K, and 344K CWLs