John Deere R84 Rock Bucket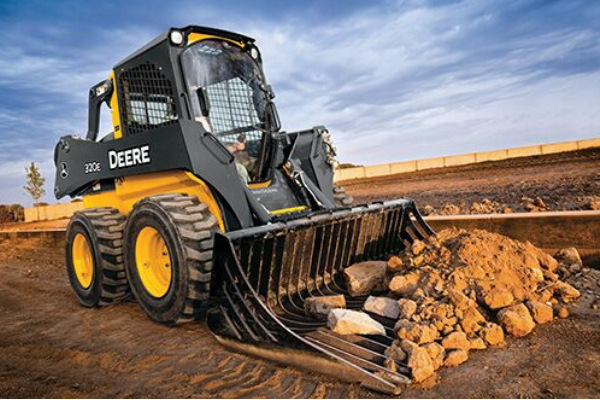 Double tap to zoom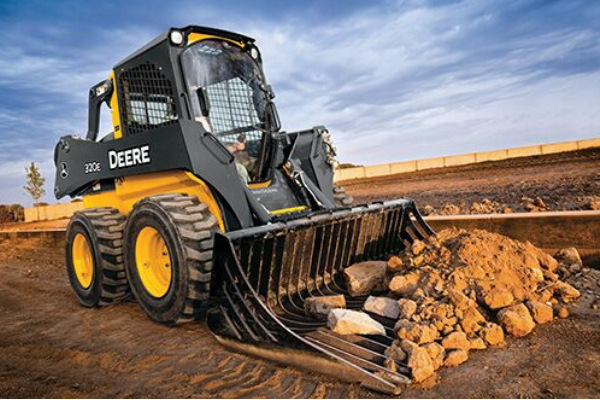 Features
Rock buckets are ideal for sifting and sorting material, clearing stone from farm fields, and removing debris from jobsites. Buckets retain rock and debris while digging.
Tine tips are fully gusseted on both sides for added durability and dependability, and are interconnected for increased strength.
Like all John Deere attachments, these rock buckets are optimized to work with Deere skid steer loaders (SSLs) and compact track loaders (CTLs). They're also compatible with many competitive models. See your local Deere dealer for details.
Specifications
Model
R85 Rock Bucket
Width
2093 mm (82.4 in.)
Weight
340 kg (750 lb.)
Height
640 mm (25.2 in.)
Length
1123 mm (44.2 in.)
Tine
 
Spacing
76 mm (3 in.)
Thickness
9.5 mm (3/8 in.)
Vehicle compatibility
320G, 324G, 330G, and
332G SSLs; 325G, 331G,
and 333G CTLs