John Deere MP84B Multi-Purpose Bucket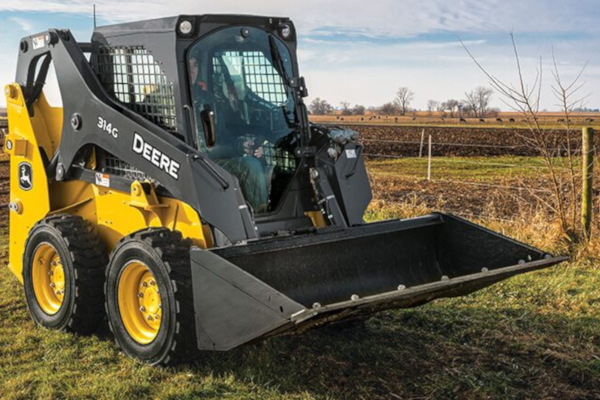 Double tap to zoom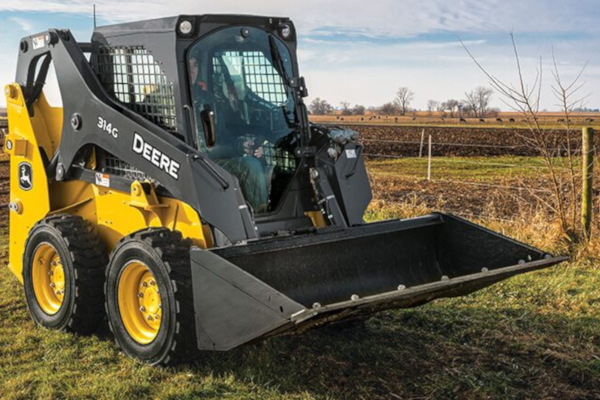 Features
Capable of bulldozing, scraping, loading, metering, and clamping material — it's ideal for a wide variety of applications.
Low profile geometry allows superior visibility to the cutting edge, increasing efficiency
Rugged torque tube equalizes load forces when clamping
Heavy-duty design includes tough high-carbon cutting edges, wear resistant 1055 high-carbon steel at key wear points, precision cylinders with easy-to-service hardened rods. All pivot points are lubricated with grease fittings
To further increase durability and performance, buckets are predrilled for optional bolt-on replaceable cutting edges and toothbars.
Specifications
Model
MP84B
Operating Pressure
20 684.3 kPa (3,000 psi)
Clamping Force
28 467 N (6,400 lb.)
Overall Width
2153 mm (84.8 in.)
Overall Height
703 mm (27.7 in.)
Overall Length
952 mm (37.5 in.)
Clam Length
686 mm (27.0 in.)
Back-Blade Length
293 mm (11.5 in.)s
Clam Opening
884 mm (34.8 in.)
Heaped Capacity
0.7 m3 (23.4 cu. ft.)
Weight
442 kg (975 lb.)
Cutting-Edge Dimensions
(1055 high-carbon steel):
 
Front Half (front)
25.4 x 152 mm (1 x 6 in.)
Front Half (rear)
19 x 152 mm (0.75 x 6 in.)
Cylinders
 
Bore
64 mm (2.5 in.)
Stroke
191 mm (7.5 in.)
Rod Diameter
32 mm (1.3 in.)
Connection
 
Hydraulic
12.7-mm (0.5 in.)
quick-connect couplers
Electrical
None
Vehicle Compatibility
330G and 332G SSLs; 325G,
331G, and 333G CTLs