John Deere AH80 Bale Hugger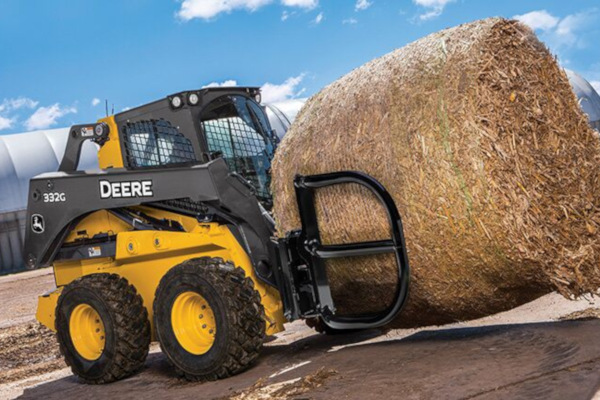 Double tap to zoom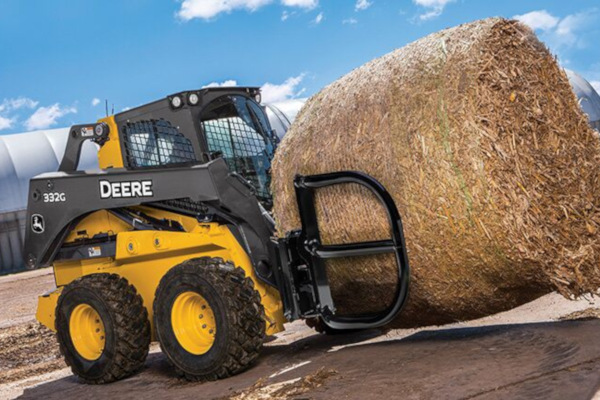 Features
Designed for large round and rectangular bales. Maximum opening of 279.4 cm (110 in. ) squeezes bales together for transport, stacking, and loading.
Round tubing delivers maximum durability and prevents damage to bale wrappings/coverings.
Right- and left-hand arms open simultaneously and apply constant pressure, eliminating risk of dropped or damaged bales.
Ideal for 453.6-kg (1,000 lb.) silage bags, with a maximum load of 1088.62 kg (2,400 lb.).
Like all Worksite Pro™ attachments, the bale hugger is compatible with all John Deere skid steer loaders, compact track loaders (CTLs), and compact wheel loaders (CWLs) equipped with a skid-steer-style Quick-Tatch™ coupler.
Specifications
MODEL
AH80
Overall Width
120.65 cm (47.5 in.)
Overall Height
95.25 cm (37.5 in.)
Overall Depth
137.16 cm (54.0 in.)
Maximum Opening
279.40 cm (110.0 in.)
Lift Capacity
1088.62 kg (2,400.0 lb.)
Operating Weight
217.72 kg (480.0 lb.)
Vehicle Compatibility
312GR, 314G, 316GR, 318G, 320E, 324E, 330G, and 332G Skid Steers; 317G,
323E, 331G, and 333G CTLs; and 204K, 244K-II, 304K, and 324K CWLs