John Deere AD7 Silage Defacer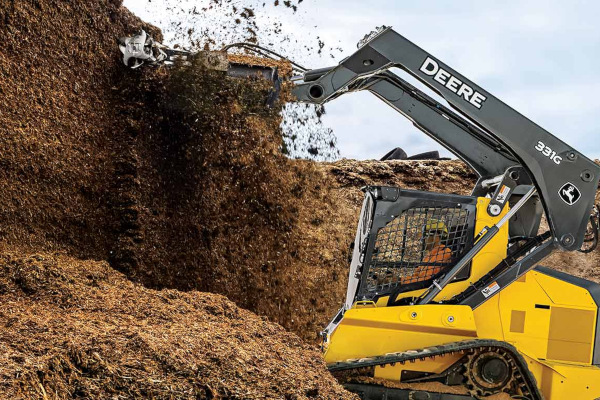 Double tap to zoom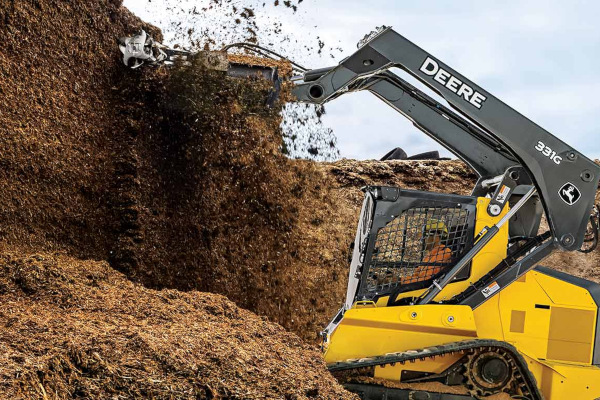 Features
Allows removal of haylage and silage from feed bunkers.
Loosens materials while maintaining a smooth, compacted bunker space.
Pierces, separates, and rakes without cutting or reducing the size of the material.
Unique blade design and configuration ensure complete blending.
Open design/construction enables expansive operator visibility and provides adjustable guides for depth of cut.
Like all Worksite Pro™ attachments these silage defacers are compatible with John Deere skid steers, compact track loaders (CTLs), and compact wheel loaders (CWLs) equipped with a skid-steer-style Quick-Tatch™ coupler.
Specifications
MODEL
AD7
Cutting Width
2460.6 mm (96.9 in.)
Depth of Cut
0-76.2 mm (0-3 in.)
Reach
2.13 m (7 ft.)
Weight
413 kg (910 lb.)
Hydraulic Flow
60.6-94.6 L/min. (16-25 gpm)
Vehicle Compatibility
312GR, 314G, 316GR, 318G,
320E, 324E, 330G, and 332G Skid Steers;
317G, 323E, 331G, and 333G CTLs; and
204K, 244K-II, 304K, and 324K CWLs