John Deere BM23750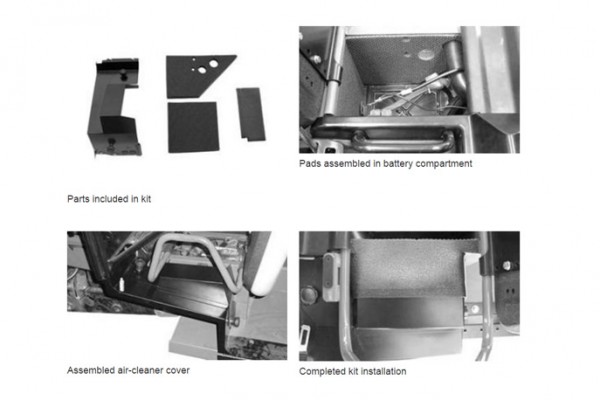 Double tap to zoom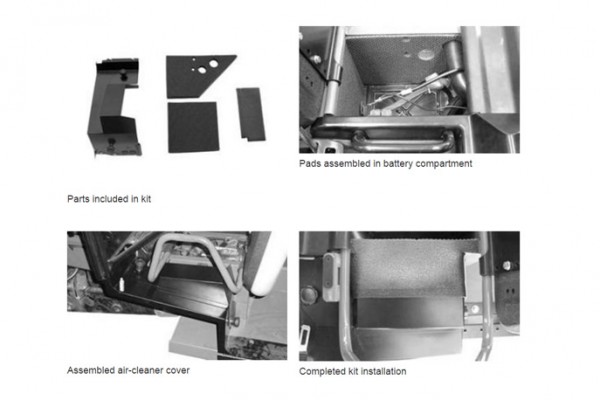 Features
Dampens engine vibration and running noise by relocating air cleaner and installing Noise Reduction kit.
Specifications
Fits the following models:
XUV625i / XUV825i / XUV855D / HPX / HPX Diesel
The kit includes the following parts:
Assembled air-cleaner cover (replaces the closeout-panel kit included in deluxe cab door kit, located on the right side)
Two foam pads
Vinyl cover
The air-cleaner cover isolates the engine air-intake filter reducing sound and vibration in the cab. The battery compartment is covered by two foam pads, which dampen the engine air-intake noise and vibrations. The vinyl cover completes the closeout between the air-cleaner cover and vehicle frame.